By the bioMérieux Connection Editors
Normally, your immune system works to fight germs, but with sepsis, your immune system turns on you instead. Sepsis can quickly lead to tissue damage, organ failure, and death if it's not addressed promptly. That's why sepsis is a medical emergency, and time matters.
So how do you recognize if you or someone you love might have sepsis? Sepsis can have a range of symptoms, which may differ depending on a person's age and other risk factors. However, there are six main symptoms that are commonly associated with sepsis:
Confusion or disorientation
Shortness of breath
High heart rate
Fever, shivering
Extreme fatigue
Sweaty skin
Being aware of the symptoms and helping educate people about sepsis can be life-saving. Our printable postcard lists those six main symptoms, so you can take the knowledge with you and share it with your community.
Download the Six Symptoms of Sepsis Postcard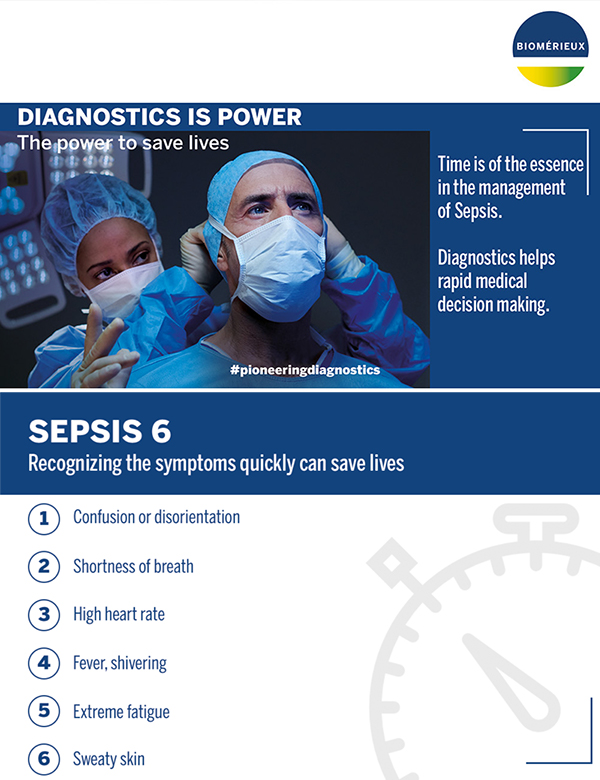 For additional information on sepsis symptoms and patient resources, visit the CDC's website.
---
Opinions expressed in this article are not necessarily those of bioMérieux, Inc.