By Chris Cook, PharmD, PhD | Head of U.S. Medical Affairs at bioMérieux
Hospitalizations with acute kidney injury (AKI) more than quadrupled in the US from 2000-2014 and clinicians are increasingly recognizing AKI as an in-hospital complication of sepsis, heart conditions, and surgery. A 2010 study showed that AKI occurred in 67% of all patients treated for surgical sepsis and routine health care data has shown a rise in the incidence of AKI overall.
AKI is an urgent state associated with considerable health care costs and increased hospital mortality. The build-up of waste products and fluid imbalance from AKI can impact the brain, heart and lungs, which can lead to further complications, including death. AKI patients have fourfold increased risk of mortality. Therefore, prevention and effective treatment of hospital-acquired AKI should be a national priority. Primary risk factors for AKI include conditions such as diabetes, hypertension, and advanced age. The incidence rate of AKI is highest in elderly patients, who comprise an ever-growing segment of the population. However, people with diabetes are almost four times more likely to have AKI hospitalizations than people without diabetes.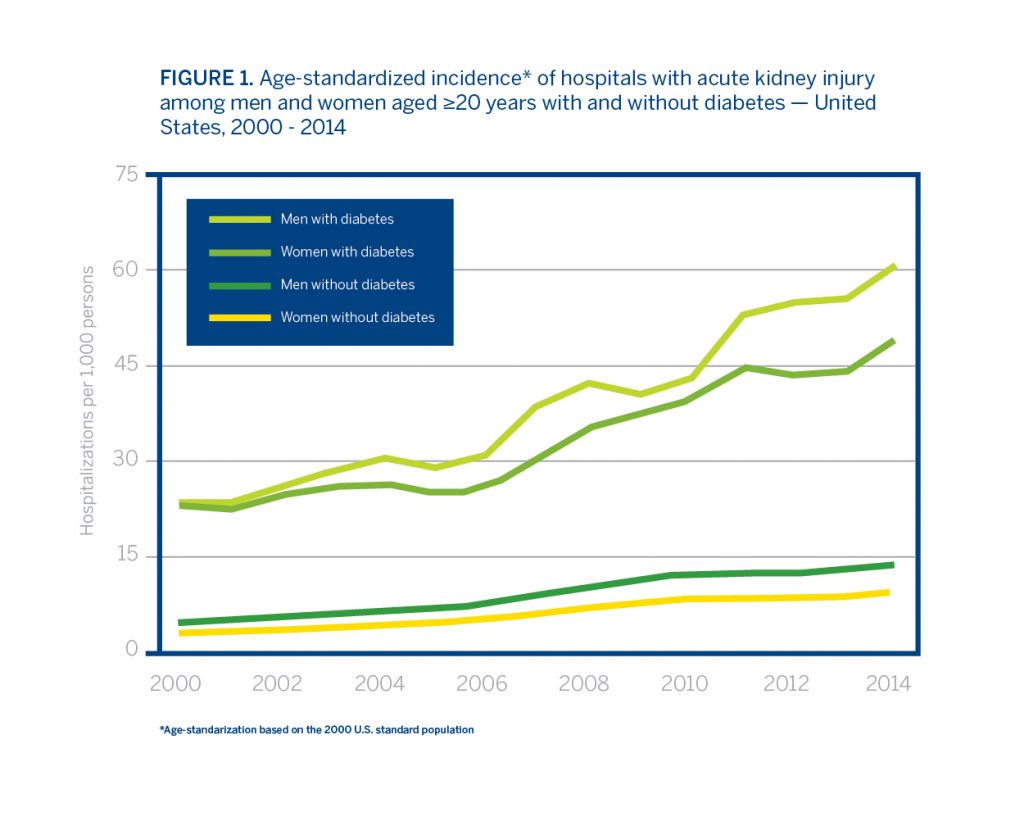 Hospitalizations with AKI are Increasing
Acute kidney injury is on the rise not only in the US, but in many countries, regardless of their healthcare system. Denmark and England have shown significant increases in dialysis-treated AKI. Cases increased more than threefold in Denmark from 2000-2012 and nearly thirteenfold in England from 1998-2013. Both England and Denmark have national health care systems, in contrast to the US model. The largest increase in cases among the countries was in elderly patients or patients with multiple chronic diseases, and this is only predicted to worsen.
Chronic diseases are on the rise. Increased survival among patients with diabetes, along with with a rise in other complications, such as sepsis, congestive heart failure, and liver disease, may be contributing to higher rates of acute kidney injury hospitalizations. The number of sepsis cases per year has been on the rise in the US and heart failure is projected to rise by 46% in the next ten years.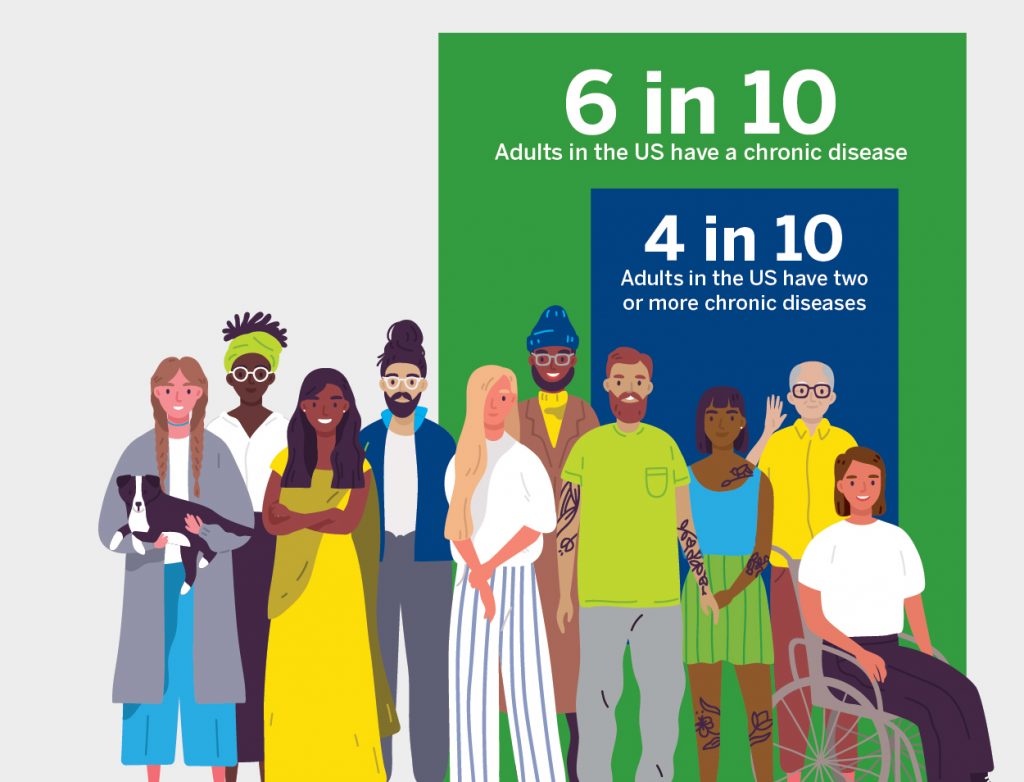 Improving AKI Awareness
Better recognition of risk factors for AKI by health care providers may improve the effectiveness of treatment for underlying conditions, such as diabetes and hypertension. It may also work to prevent kidney injury, particularly among those hospitalized or in long-term care. Reduced kidney function and greater numbers of chronic diseases heighten the elderly's susceptibility to nephrotoxic medicines, dyes used for imaging, and even dehydration. However, these are all preventable risks for AKI.
Steps have been taken to monitor and track the prevalence of chronic kidney disease and its relationship to AKI throughout the United States. The CDC's Chronic Kidney Disease Surveillance System monitors the prevalence of chronic kidney disease and AKI, their risk factors in the U.S. population, as well as progress in its prevention, management, and control.
AKI is associated with higher likelihood of long-term care, increased incidence of chronic kidney disease, increased hospital mortality, and higher health care costs. It's a significant complication with rising cases that are only predicted to increase further. Better recognition of risk factors for AKI may improve the effectiveness of treatment and patient outcomes. Improving both patient and provider awareness that advanced age and chronic disease are frequently associated with AKI may also reduce its occurrence and improve the management of the underlying diseases in an aging population.
---
Opinions expressed in this article are not necessarily those of bioMérieux, Inc.