By the bioMérieux Connection Editors
bioMérieux has created a new webinar series to bring together laboratorians and clinicians to share best practices for optimizing diagnostic data and technology with the goal of preserving antibiotics for future generations. The second in this series, titled, "From Theory to Practice with Faster Diagnostics: It Takes a Team," will be held August 15th.
A key theme of this series is "Diagnostic Stewardship," which is vital to the success of any antimicrobial stewardship effort. Just as the misuse of antibiotics greatly exacerbated antibiotic resistance, the misuse of diagnostic tests often leads to the overuse of antibiotics.
In "From Theory to Practice with Faster Diagnostics: It Takes a Team," Ravina Kullar, PharmD, MPH, FIDSA, will review the burden of antimicrobial resistance and the importance of early targeted antimicrobial therapy.
Dr. Kullar, an Infectious Diseases Pharmacist & Research Consultant, will describe the describe the importance of hospital-based antimicrobial stewardship teams (AST) and the role each team member plays in diagnostic stewardship.
There is an unmissable causal connection between antibiotic use—particularly overuse and misuse—with antimicrobial resistance. Dr. Kullar will discuss the relationship between total antibiotic consumption and Streptococcus pneumoniae resistance to penicillin in 20 industrialized countries. She will also review the National Action Plan for combating antimicrobial resistance, which places a high value on the role of the microbiology lab and innovative diagnostics, and she will illustrate the high cost inappropriate antibiotic use has when diagnostics are not used properly.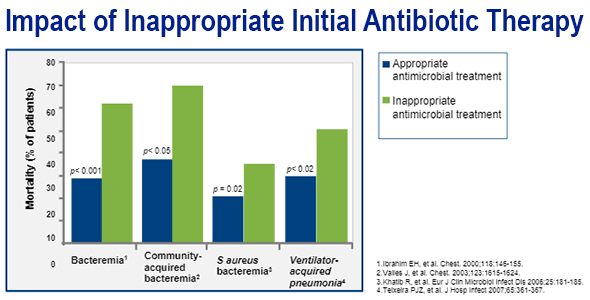 Finally, Dr. Kullar will walk through several case studies that demonstrate the successful implementation of rapid diagnostics with a properly staffed and trained AST. Fast and actionable diagnostic tests have the ability to change the paradigm of healthcare, according to Kullar. These tools improve patient outcomes, decrease healthcare costs and can decrease AMR. However, an antimicrobial stewardship team-based approach of implementing faster diagnostics is crucial for success.
Professional Acknowledgment for Continuing Education (P.A.C.E.®) credits will be offered for this webinar. For more information and to register, click here.
---
Opinions expressed in this article are not necessarily those of bioMérieux, Inc.