By Mauricio Berdugo, MD, MPH, Director, Global Scientific & Medical Affairs at bioMérieux
In United States hospitals alone, one out of every seventeen patients has sepsis, and sepsis contributes to 35%-52% of all hospital deaths. Globally, the numbers are even more staggering—every year, about 30 million people get sepsis, and 6 million people die.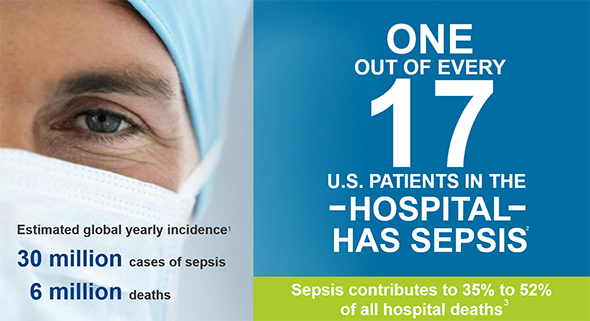 That means that worldwide, someone gets sepsis almost every second, and someone dies from sepsis every 3-4 seconds.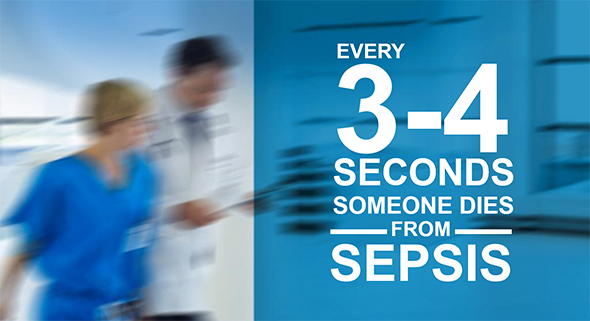 However, of the 30 million people who get sepsis each year, 24 million survive. While battling sepsis is difficult, the complications that people face after their ordeals are over can be challenging or even deadly. According to a study published in 2014, 29.5% of sepsis survivors die in the year after sepsis.

A 2018 review, Enhancing Recovery From Sepsis, reports that one in six sepsis survivors have severe, persistent complications. Those include hospital readmission—the average re-hospitalization rate is 45% for sepsis survivors; and, 19% of sepsis survivors develop recurrent sepsis.
A 2012 study, Population burden of long-term survivorship after severe sepsis in older Americans, showed that 74.8% of patients who survived severe sepsis three or more years earlier suffered from functional disabilities, and 16.7% had moderate to severe cognitive impairment. The Sepsis Alliance notes that a condition called post-sepsis syndrome (PSS) affects up to 50% of all sepsis survivors. The effects from PSS can include insomnia, panic attacks, difficulty concentrating, decreased cognitive functioning, disabling muscle or joint pain, and depression.
Finally, sepsis survivors may also have cardiovascular and kidney complications. According to the authors of the 2018 study, Postsepsis Morbitity, Sepsis survivors are 1.4 to 1.9 times as likely to suffer from a cardiovascular event, compared to the general population. The same study showed that sepsis survivors' risk of 90-day readmission for acute kidney failure increased 2.7 times. A separate paper, Longitudinal Study of the Effects of Bacteremia and Sepsis on 5-year Risk of Cardiovascular Events, showed that people who have survived septic shock may be 6.91 times as likely to suffer a heart attack.
With the burdens that survivors face, especially survivors of severe sepsis and septic shock, it's easy to see why sepsis prevention and early recognition are so critical. Knowing and recognizing the signs of sepsis can help—download the Sepsis 6 card to remind yourself and others of the symptoms of sepsis:
Disorientation
Shortness of breath
Tachycardia (faster than normal heart rate)
Fever, shivering
Feeling extremely ill
Pale skin
---
Opinions expressed in this article are not necessarily those of bioMérieux, Inc.