By the bioMérieux Connection Editors
Interview with Charles Clawson, Corporate Account Executive at bioMérieux
"She was always really energetic, spontaneous, and a lot of fun," said Charles Clawson, speaking about his late wife, Ann. "You never knew what to expect from her, but she was very strong-willed and committed to family."
Ann had battled breast cancer for two (2) years, and she was in remission. But, several months later, Ann was getting an adjustment from her chiropractor, when he found a lump in her neck and vertebrae.
"Sure enough, they did some scans and the cancer had come back," said Clawson. "It had spread to her vertebrae, her back, her neck, and her liver. So that's where the story starts."
However, as Clawson described the beginning of the story, he was describing more than a second battle against cancer. Clawson was describing what would become a battle against sepsis.
During Ann's first battle with breast cancer, the cancer was aggressive and had spread to her lymph nodes. She had gone through a mastectomy as well as chemotherapy and radiation. After fighting her way through treatment, she was, for a few months, cancer-free.
After Ann's cancer came back, her new treatment was a part of a clinical trial and very aggressive. She was on chemotherapy and radiation at the same time, and her healthcare team was having difficulty maintaining her electrolyte and potassium levels. To avoid spending a couple weeks going from appointment to appointment to gather a full set of blood tests, Ann opted to spend a couple days in the hospital to expediate the process.
"While we were there, they found that her red blood cells were getting shredded," said Clawson.
Ann's team decided she needed dialysis done on her blood. She had surgery to get a port put in and allow access to her carotid artery.
"Everything was fine," said Clawson. "It was working fine, and they were giving her transfusions as she needed."
Ann's immune system had been weakened from her cancer treatments, and three days after she had been admitted to the hospital, she developed a fever.
"They didn't check the port where the surgery was, and the infection was there," said Clawson "Within 12 to 24 hours she went from coherent, being able to speak and have a discussion, to being completely out of it."
She was put on the strongest broad-spectrum antibiotics she could be given, and the doctors told Clawson it could take a few days for her to respond to them.
"We never got really past that point," said Clawson. "Her liver started shutting down, so we started seeing her eyes yellow and jaundice was showing up."
24 hours later, the physician told Clawson and his family that Ann was not going to recover. Her team discussed putting Ann in hospice.
"The thing about sepsis, that I can tell you from living experience, is that it's super-fast," said Clawson. "When you get sepsis, it's a downhill turn and turning it back around is not something that's easy to do."
People who have weakened immune systems are at higher risk of contracting infections, which increases their risk of developing sepsis. These infections may also be more severe.
"We felt like she was in good care and good hands," said Clawson. "We expected within 24-48 hours we'd start seeing an improvement—it just didn't work out that way."
Clawson and Ann's children were five and nine at the time. He explained the rush of getting them to the hospital in time to see their mom, and for her to be able to see them.
"I wonder if she was able to articulate to the two kids or myself, you know, what she wanted, any kind of messaging she wanted to share with them, and I'm not sure," said Clawson.
Ann passed away only 48 hours after coming down with a fever.
"Her death certificate says that she died of cancer, but that's not what she died of," said Clawson. "She died of sepsis."
Sepsis can happen to anyone. It occurs unpredictably and can progress rapidly when an infection becomes severe. In the United States, sepsis leads to death in 15-30% of cases.
"The message is that sepsis is real, and you need take it seriously," said Clawson. "I think it's our duty as employees and associates here, within bioMérieux, to share that message, and make sure sepsis awareness is clear to everyone."
Sepsis Awareness: Then vs. Now
Over the past couple of decades, technology has improved, and we have the ability to diagnose and treat more rapidly than ever before. Sepsis awareness has also increased, improving communication about the condition between physicians, patients, and their families.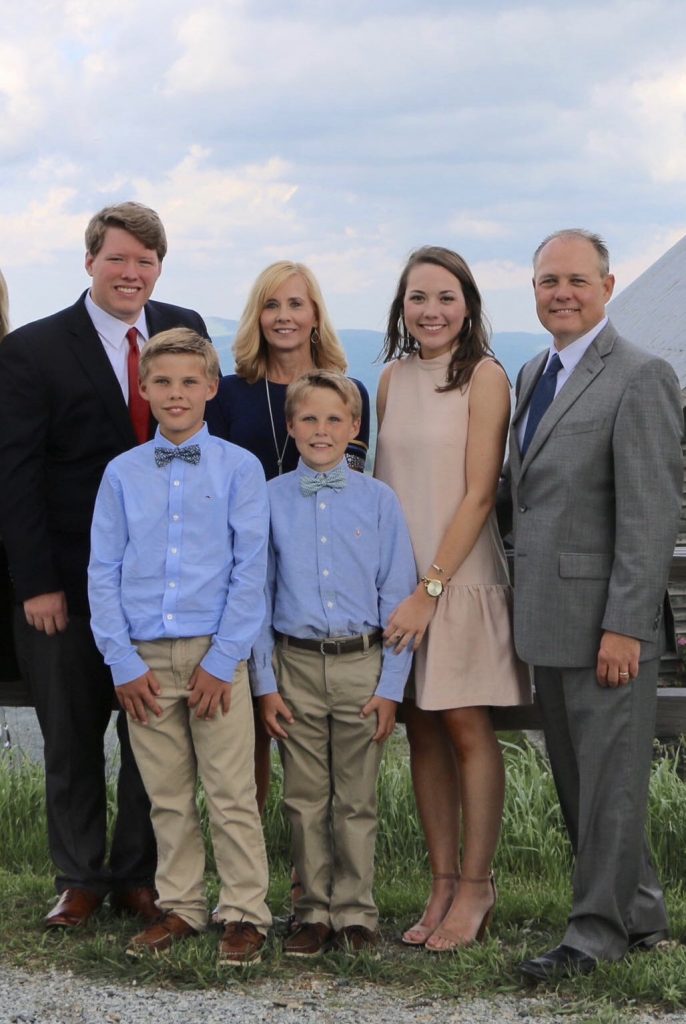 Clawson's sepsis story doesn't end with Ann. In January of 2019, Clawson mother-in-law, Shirley, developed a tear in her intestinal wall that required emergency surgery. To complicate the situation, the medicine she had been taking for her rheumatoid arthritis had weakened her immune system.
"The tear is a concern with patients under normal conditions, but for Shirley, it was potentially life-threatening," said Clawson. "Because of my years of working at bioMérieux, my family and I were very aware of what sepsis is and some of the hurdles that Shirley may face."
Shirley's healthcare team discussed the need to monitor her and routinely test her blood levels to prevent sepsis.
"The great news was that this hospital utilizes several of bioMériux's solutions," said Clawson. "The laboratory was able to provide test results confirming there was no infection."
When it comes to the battle against sepsis, diagnostics have a significant impact. Early treatment of sepsis improves chances for survival and the lowers the risk of long-term complications. Efficient diagnostics help healthcare providers to choose the correct treatment, as quickly as possible. Clawson could have had an encounter with sepsis again, but this time was different. As diagnostics have improved and awareness has increased, our society is in a better place to fight the battle.
---
Opinions expressed in this article are not necessarily those of bioMérieux, Inc.