Welcome to the 2018 Antibiotic Resistance Educational Toolkit!  In conjunction with November's World Antibiotic Awareness Week and C. difficile Awareness Month, we've put together a series of resources that you can use and share with your friends, family, and colleagues to improve your knowledge of antibiotic resistance.  As we post new resources over the course of November, we will link to them here, so be sure to check back regularly for updates!
Do Your Part to Prevent and Fight Antibiotic Resistance
Know when antibiotics should and should not be used
Click Here to View the Infographic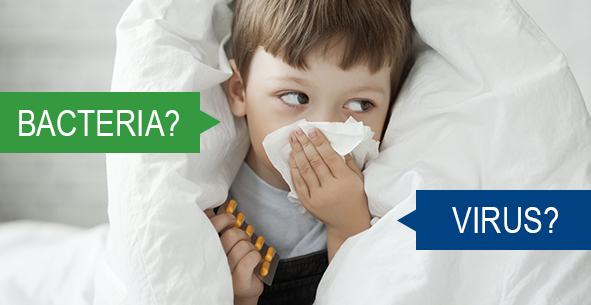 Help prevent infections with tips from the CDC
Protecting Yourself and Your Family
Learn About Antibiotic Resistance
Learn About C. difficile Testing and Diagnosis
Clostridium difficile infection (CDI) is now established as a worldwide threat, with major consequences for morbidity, mortality, and healthcare costs. Proper diagnosis of CDI is critical to correctly guide antibiotic therapy and implement appropriate isolation measures.
In our webinar C. difficile Testing & Diagnosis: Navigating the Guidelines, presenter Mark Wilcox, MD, FRCPath will guide you through the key information needed to understand the currently available C. difficile diagnostic testing technologies and discuss how to optimize their utilization according to the recently published 2017 IDSA and SHEA clinical practice guidelines on CDI.
Registration is now closed.
Learn How Diagnostics Can Help Fight Carbapenem Resistance
Rising antimicrobial drug resistance is one of the most urgent challenges facing the field of healthcare today. Carbapenem antibiotics are last-resort drugs used to treat bacterial infections. However, strains of carbapenem-resistant bacteria, particularly Enterobacteriaceae, are rapidly emerging.
"Diagnostics of Carbapenemase-Producing Organisms," Presented by Dr. Laurent Poirel, discusses detection of resistance to carbapenems, particularly when due to transmissible carbapenemase-producing bacteria, and why it is critical to properly orient antibiotic therapy and implement appropriate isolation measures.
Registration is now closed.